This is the aircraft which we operate with our cockpit. AIR EUROPA BOEING 737-600 Reg: EC-ING. She is a regular visitor to both Holiday Destinations and Business Centres throughout Europe.
You can catch EC-ING at Budapest, Kracow, Warsaw, Split, Dubrovnik, Belgrade, Athens and Lubijana all year and at Kefalonia and Zakynthos in the Summer Months.
EC-ING works routes to and from Destinations in South Western Europe and Italy as well. Barcelona, Alicante, Palma, Lisbon, Malaga, Valencia, Reus, Palma, Milan Malpensa and Milan Bergamo are regular stop offs for us.


Aircraft Information
AVIONICS Full Avionics Suite comprising of 2 x Flight Illusion Comm Sets, 2 x Flight Illusion Nav Sets, CPFlight ADF (ADF1), Flight Illusion ADF (ADF2) and CPFlight Transponder.
NAVIGATION Engravityty CDU/PMDG FMC combination utilising the Navigraph AIRAC data (updated monthly).
MCP CPFlight MCP and Fully Functioning EFIS System
INSTRUMENTATION PFD/ND from PMDG, EICAS & Standby Instruments coutesy of FSXpand
CONTROLS SIMMOTION Capt YOKE & Fabricated F/O Yoke units
Captain has ROUTECH Yoke & F/O has IFSP Moulded Yoke.
CH Rudder Pedals for both Pilots.
GROUND STEERING Dual Functional ROUTECH Tiller System
THROTTLE QUADRANT Symulatory
MAIN INSTRUMANT PANEL Symulatory
PEDESTAL Lausitz Aviation
OVERHEAD PANEL SimMotion

The 737-600 was launched by Scandinavian Airlines System in 1995 (EC-ING was actually leased to AIR EUROPA from SAS) , being most profitable for airlines focusing on long and thin routes. The 737-600 is the direct replacement of the 737-500 and competes with the A318/9. This is the only Boeing 737 still in production that does not include winglets.
Our Aircraft is powered by the CFM56-7 family, one of the most reliable jet engines ever produced with over 4400 in service on 2100 NG aircraft worldwide. At year end 2006, this engine series had accumulated almost 60 million flight hours over 29 million flight cycles - now that's flying :o)
And to get you thinking, a CFM56 powered aircraft takes off somewhere in the world every three seconds !!!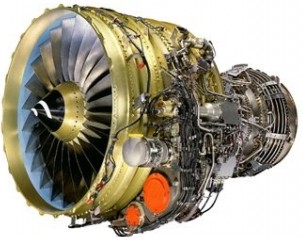 Built by CFM, a joint venture between SNECMA and the GENERAL ELECTRIC Co.
CFM56 Engine Homepage is HERE
Wiki Info on the CFM56 HERE
CFM56 Operating Info HERE

EC-ING is configured with 121 One Class Seats for either Economy or Charter work. There are 4 main doors, two at the front of the cabin and two at the rear. Green indicates normal cabin entry doors, blue indicates the service entry's and the red arrows are the two over-wing emergency exits.
SCENERY: So you've 'kicked the tyres and lit the fires', so where do you fly from/to. Here's some recommended free scenery you may like to check out for FS2004.
All these sceneries are 'frame rate friendly', graphically appealing and a good representation of the actual airport itself.
There are some very good free sceneries out there. I paticularly like the work done by the Italian ISD Guys, but they are not alone.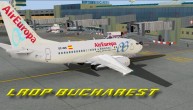 LROP BUCHAREST Otopeni - Get It HERE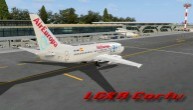 GREEK AIRPORT PROJECT - KERKYRA is HERE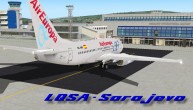 LQSA Sarajevo - Get It HERE



ISD Project Milan Malpensa LIMC - Very Detailed.
Link to Italian Scenery Design Team HERE



GAP Airports Zakynthos LGZA - Includes the Old (Departures) and the New (Arrivals) Terminals
Link to Greek Airports Project HERE




Kracow EPKK. This is a nice little Provincial Airport in Poland
Get it HERE




Danube Scenery Design's Belgrade LYBE is another choice, you can get it HERE And while you're at it, pick up the TIVAT LYTV package and have a go at the approach between the mountains.